Coping with Covid 19
Many of us have been facing the challenge of coping with COVID 19 pandemic in ways we never imagined. We have all been affected by the coronavirus outbreak in one way or the other to unparalleled extents. Be it mental health, physical health, emotional, financial, or business-related challenges.
These unprecedented times have had a severe negative effect on everyone. Some of us have either lost a family member or a close friend to the COVID 19 pandemic, while others have lost jobs and are unable to look after themselves or their families.
We now focus on the things we didn't before, social distancing has become part of daily life, many of us haven't seen friends and family for a very long time. Video calls and phone calls have become a daily way to keep in touch with friends and family and we have had to provide support and stay connected throughout the crisis.
Public Health actions such as social distancing are necessary to control the coronavirus outbreak, and with the help of social media and the news it has helped us to take care of our community.
Children and young people have been deeply affected by being unable to see friends and being out of their normal routine. Many children have felt worried about returning to school and clubs at this difficult time. Adults who have been shielding feel anxious and worried about integrating into the community again.
These negativities have only increased the levels of anxiety, stress and depression and had a huge impact on our mental health. The news and social media have focused on the pandemic for so long which has a huge impact on our mental wellbeing.
We at Healing Hearts and Minds are helping people cope with the impact of the COVID 19 outbreak through equine-assisted therapy.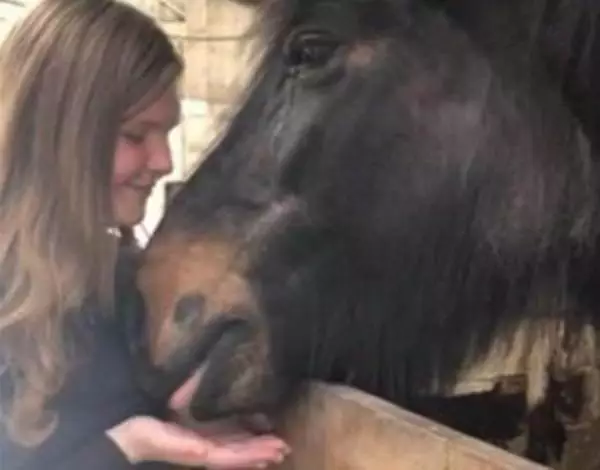 What is equine therapy?
Equine-facilitated therapy is a therapeutic process that involves working in collaboration with a horse. The therapy allows individuals to engage in activities like feeding, grooming and leading a horse while being monitored by a mental health professional and an expert horse handler.
Equine-facilitated therapy and interacting with horses help people explore their feelings, help individuals to calm down, connect, communicate, and strengthen their personal relationships.
Equine therapy can help you cope with reality and improve mental health. Horse's sense human emotional energies and feelings as they are very instinctive. You may not be able to fully open to a mental health professional.
But in the process where you spend time with horse, you can hardly delude them. They sense emotions that lurk beneath the fake self and mirror them right back to you. They respond without pretence and help you explore your inner self.
How equine therapy works?
The individual undergoing therapy is expected to complete a given task to the best of their ability and then discuss the thought process with the mental health professional. This enables them to focus on the things they are doing right now and not stress about their health or coronavirus.
The process of listening to the instructor to complete a given task helps the individual to enhance the listening ability and improve communication skills as the process involves interaction and the activity encourages a person to be present and focused on the task at hand. This is an extremely helpful focus exercise.
People we have Helped
Find out more about the people we have helped with our AMAZING Horses
COVID-19 impacts and how to overcome them with equine therapy:
The time we're now living in is uncertain. Covid 19 has affected people in unimaginable ways. We have witnessed people having self-destructive behaviours more now than ever. While some understand the coronavirus covid 19 situation, others tend to just ignore it. The negativity and fear of the outspread have given rise to so many self-destructive attempts.
The impact of the pandemic has led to negative thinking, avoidance, and self-isolation which in turn has increased anxiety, depression, and loneliness. It is important to stay positive at times like this. Be grateful for what we have and seek help when needed and provide help and support to family, friends, or anyone in need.
Blessed are the ones who have been less affected by the pandemic and made the most out of the situation by focusing on making their daily routines as normal while being with the family, safe and sound at home.
However, it has been a nightmare for people already suffering from emotional problems, depression and anxiety. Equine therapy particularly helps people having emotional difficulties and help enhance the natural rhythm between mind and body and allow you to grow and heal through your emotional difficulties.
The therapy involves practising mindfulness while bonding with the horses which helps one create a greater sense of meaningfulness and faith in their own capabilities of managing the situation. The horse becomes someone you trust and can relieve the symptoms of fear.
Equine therapy for COVID-19 affected individuals:
The pandemic has affected people directly, or indirectly. It has consumed us by the upsetting news or developed a sense of uncertainty. Some have lost a family member or a friend to Coronavirus, while others have lost jobs and the rest have feared losing jobs.
Either way, the pandemic has affected everyone with anxiety, helplessness or depression. Equine therapy grants an individual protected time to work on being present in the moment by reinforcing patience, confidence, empathy and self-control. Equine therapy helps you calm down. Horses are the most affectionate and empathetic beings.
Equine therapy for COVID-19 affected frontline workers:
While we are all upset with the ongoing situation, there are people who have witnessed health upheaval and numerous fatalities on an everyday basis. They are the frontline workers who have strived so hard to help people in various ways through their strenuous schedules.
We have all seen what they are dealing with through social media and the news. Resources have been low, the physical drain daily. All while they are trying their best to deal with their own mental health, stress and maintain public health advice. They have had to focus on work and support others while risking their own health working on the frontline.
The pandemic is as new to them. The doctors, nurses and all other frontline workers have put on their braves faces to help people going while struggling internally. And living with the constant fear of carrying the virus to their loved ones back at home.
This past year has undoubtedly been a roller coaster ride and it still is an uphill ride. There have been times where we felt things were in control and then there were times, we felt burnout and hopelessness. Coronavirus pandemic has had such a negative impact on our mental health that it is not at all surprising that the anxiety levels have soared.
We provide equine-assisted therapy to help individuals to develop a greater sense of inner balance and wellbeing. Being with the horses helps people foster newer ways to handle themselves and strengthen their ability to adapt more smoothly to future crises.
The therapy with the horses will undoubtedly leave you with a feeling of rejuvenation and distress for a better tomorrow.
Other benefits of equine therapy:
The therapy helps people discover the root cause of their challenges and horses create positivity in their life. It helps people feel empowered, enthusiastic and compassionate.
The session at Healing Hearts and Minds will encourage you to relax on our farm surrounded by greenery, fresh air and ever-loving horses. The therapy will teach people how to examine their triggers and develop healthy ways for people to express their emotions.
We at Healing Hearts and Minds foster a sense of belonging and focus on helping others get past their emotional instabilities. It is hard to control the thought when the mind starts to spin out of control. Our therapy will certainly leave you surprised with the.
Remember, we are all in this together, and this too shall pass.